Do you make the same mistake as others at the start of spring?
Many people are under the assumption that everything is busy, work is busy, leisure time is busy, we don't have time to clean up, but junk in the house also causes stress and that is also busy.
It's the 21st of March today, the start of spring and a good time to start things right. Why is spring so nice? The weather is getting better, the terraces open, days are more light, everything is growing and flourishing in the garden, many people feel a lot more energy.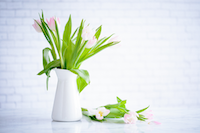 We all try to fully enjoy the spring and look forward to a cheerful feeling. Nobody wants to sit in the rain of the last few weeks any longer. To feel really energetic, YOU can take a few extra steps.
Begin spring with a fresh start
These actions help you feel energized and help with a fresh start of your spring:
Big cleaning in and around your house
Cleaning up your house with help of the method of  Marie Kondo or watch her video's to clean up
Go out more often, walking for at least half an hour every day is wonderful, make it a habit and do it during your lunch break
Have problems with spending time outdoor? Subscribe to a hiking tour, I can recommend the annual Red Cross Blossom in Geldermalsen, this year on the 13th of April
Spend less hours at night on your phone, tablet, laptop or in front of the TV
Going to bed half an hour earlier works well to improve your sleep quality
Last but not least, the major cleaning in your body, your own house. Eat healthier, cook more often yourself instead of ready-made, less sugar …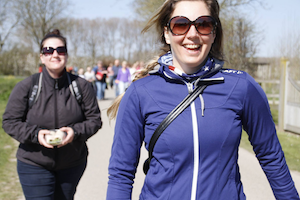 Big cleanup of your body – detox
To show you that healthy eating doesn't have to TAKE a lot of time, I've created a testday for you which consists of a healthy menu. The recipes:
Are easy to make and you can get the ingredients in your local supermarket
Take around 25 minutes to prepare  maximaal 25 minuten bereidingstijd
Everybody will love it, your partner as well
Are created by a food expert so you'll eat sufficient nutrients
With all the good combinations on your plate and during the day
The solution for a healthy gut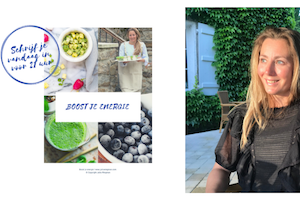 Are you curious about which method works great to also do a great cleaning of your body? Have a look on this page, you'll find a lot of results and reviews. Or download on this website your first 5 healthy recipes for more energy.
Cleaning up now? Good luck!