Location Happy Escape France active, yoga and health retreat
The active, yoga and health retreats take place at Domaine de Bellac, a beautiful historic estate and a haven of peace and quiet. This is true enjoyment in a landscape of 32 hectares of privately held land. Enjoy the Perigord-Vert on the boarder of the departments Dordogne and Charente. Let the peace and quiet nourish you while you absorb the wide landscape of green hills, woods, and crystal clear lakes. Enter a haven of peace and quiet.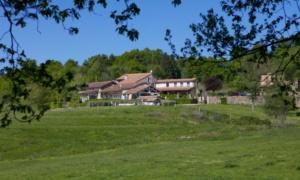 On the boarder of the Dordogne and Charente lies the 'Domaine de Bellac' estate. The estate is named after the old Chateau and is surrounded by green hills, woods, and many lakes. Bellac is built (2007) on the old foundation of this Chateau and has grown since. Every ruin reminds us of this rich history. From your stay, you have a great view into the valley where the departments Dordogne and Charente meet. The unspoiled nature is the perfect place to simmer down, leaving behind the hustle and bustle of your daily life.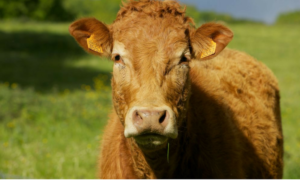 .
The Perigord Vert is the green part of the Dordogne department, consisting of abundant vegetation, many rivers conducive to outdoor activities and a rich architectural heritage, historical and artistic. Jules Verne is the first to have called this area the "Périgord Vert". 
Accomodation of the active, yoga and health retreat
Enjoy the great ambiance of the maisonnette. Dine on your own terrace or at the sheltered open fireplace. Take a refreshing dive in the swimming pool. The accommodation exists of several secluded holiday homes: authentic maisonnettes with a real French taste. Stay in your own private bedroom, in a shared maisonnette. Almost all maisonnettes offer a private bedroom as well (based on availability). Our maisonnettes are as authentic and full of character as our estate and surrounding landscape. The maisonnettes all have a different style, size, and interior. All maisonnettes have a spacious living room, garden and / or a terrace and a modern kitchen (however you don't need to cook during your stay).
Location active, yoga and health retreat: Domaine de Bellac | France, Europe | https://www.domainedebellac.com/  
Newsletter active, yoga and health retreat
Please subscribe to my Dutch newsletter to learn more about a healthy and happy lifestyle, this summer the Happy Escape France retreat holidays will take place, a week, midweek and long weekend all-in with a mindblowing program. An amazing lifestyle retreat.