Succesfull Boost your energy participants are from all over the world. Women, men. With all kinds of reasons to start. Read stories like yours.
It all starts with you
If you invest in your knowledge about food and chooses to come aware of your eating habits, an energetic lifestyle is just one doorstep away. I believe in an 80-20 lifestyle, since you have a social life as well. Reach your ideal weight. The program fully facilitates and supports you to start, keep going even when it's getting tough, and you learn for short and long term to implement in your life.  Feel good. And with this modern health method, you feel even better. I changed my life from 90% eating the unhealthy food combinations to 90% eating healthy foods in the right combinations and I love my body even more. Boost your energy gave me the support to follow-through.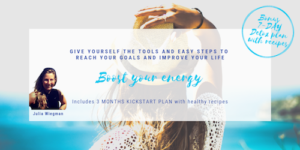 It tastes really good, the combinations are delicious and I already lost 4 kilo
It is really tasty. I have never followed anything like a diet and thought if I do it, then I must give it a chance. Everything in which I thought in advance of mwahhhh [new quinoa, avocado, beetroot, almonds, beans] is really doable. In the combination it tastes really good. Even the beet salad was delicious, my wife was surprised because I really don't like beetroot. The best part is that you are not hungry at all. Since Tuesday (day 2) I have a lot of energy, I feel extra fit and that has not decreased. I've lost 3.9 kilos in 7 days, so I'll keep it up for a few weeks.
Opgeblazen gevoel is weg en ik voel me de hele dag verzadigd
Ik vind het eten verrukkelijk en heb de hele dag een verzadigd gevoel. Een opgeblazen buik is verleden tijd.
De spiegel bevestigd mijn goede gevoel want ik zier er vitaler uit
Ik voel me fitter, heb beduidend meer energie. De spiegel bevestigd mijn goede gevoel want ik zie er ook vitaler uit. Door de tips en ondersteunende mailtjes kost het bereiden van de gerechten ook helemaal geen moeite. Ik neem nu de tijd om verse dingen te bereiden en mee te nemen naar mijn werk. Ik drink veel water, ik voel me goed!!
In 5 dagen was ik al 2,4 kilo lichter zonder hongergevoel
Het geeft je nieuwe inzichten en ideeën om meer de juiste keuzes qua eten te maken. Ik heb geen hongergevoel tijdens het volgen van de menu's en mijn behoefte om te snoepen is sterk verminderd. Ik merkte na de start snel al dat ik gewicht aan het verliezen was en na 5 dagen was ik al 2,4 kilo kwijt. Mijn favoriete gerechten zijn: alle smoothies en de fruitsalade, de kokosyoghurt, bananenbrood, hummus, avocado cacao mousse, gewokte groente salade, bietensalade en avocado quinoa salade.
Je horizon wordt ruimer door de nieuwe recepten met kruiden en combinaties
Dit online programma en menu is een aanrader, het werkt snel met goed resultaat en je horizon wordt ruimer door de nieuwe recepten met kruiden en combinaties.
Wil je een dagmenu ontvangen van Boost je energie met 5 gezonde recepten?
Schrijf je in voor de nieuwsbrief met lifestyle tips en ontvang een gratis dagmenu.