Remarkable place Domaine des Etangs
When you book a week or midweek stay, a visit to the 5* estate of Domaine des Etangs is included where we have a very special yoga session on an amazing spot in the garden close by the castle. After this yoga session, we enjoy a picnic lunch served close to the water. During lunch water is included.
It is time to rekindle the stars .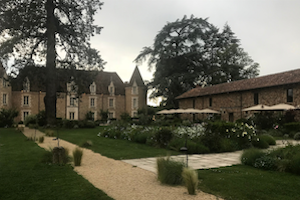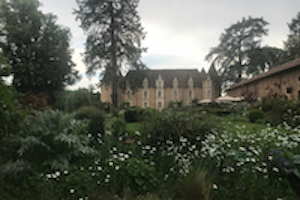 Unique French restaurant overlooking the valley part of the week and long weekend program
When you book a week or long weekend stay, on the last evening of your holiday (Friday evening), we visit a special French restaurant close by. Our French hosts, cook us a delicious diner with local specialties. Served at the terrace an amazing spot overlooking the valley and the well-maintained garden with cherry, fig and cypress trees. During this diner water is included, and 1 drink per person. Other drinks are for your own expenses.