Active health retreat in France overlooking the Dordogne with a breathtaking view in 2018
There are 16 spots available this retreat, think about it…. and reserve your spot soon. Want to book right now? Click to this page, scroll to the bottom, click on the sign up form for the active, yoga and health retreats France, choose your stay of aa yoga week, yoga midweek or yoga long weekend and apply with this form.
Excited to meet you in France!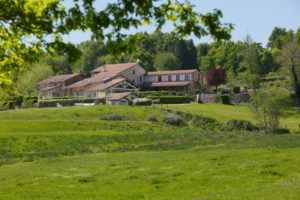 Subscribe and learn about the active yoga and health retreats
Do you worry or are you not sure if you want to join the retreat? Please subscribe to my Dutch newsletter to learn more about a healthy and happy lifestyle. In my newsletter I pay special attention to dive into the complete retreat, with a video of the location, background information about me and much more. This summer the Happy Escape France retreat holidays will take place, a week, midweek and long weekend all-in with a mind-blowing program. An amazing lifestyle retreat. This retreat is a gift, my team and I make it possible, you make it happen.