In this article I'll tell you some basics of how to improve your sleep and sleep well at night. 
Sleeping room interior 
Quiet  

Dark 

Well ventilated

Not to warm

If you're quickly to cold/ hot, make sure you have layers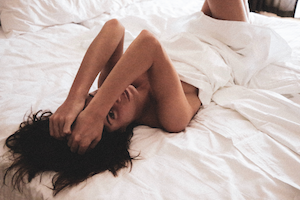 Foods before you go to bed 
Don't eat right before sleeping  

Running to the toilet often? Don't drink to much at night  

Avoid excessive alcohol (more than 2 glasses)

Don't go to bed with a hungry feeling 

Don't drink to much stuff with cafeine (like coffee, energy drinks, cola) 
Activities which are good for your night's rest 
Neem de avond om al tot ontspanning te komen, zodat de stresshormonen (adrenaline en cortisol) al afgebroken worden

Vermijd blauw licht (computer, TV, iPad, iPod, smartphone, led verlichting, minstens een uur voor je gaat slapen). Blauw licht remt de aanmaak van melatonine en breekt het af

Probeer 's avonds te ontspannen, doe ademhalingsoefeningen of ga mediteren

Zorg voor voldoende lichaamsbeweging, wandelen, fietsen e.d. Het is niet verstandig om intensief te sporten voor je gaat slapen. Na het sporten heb je zeker een uur nodig om te herstellen voor je kunt gaan slapen. Yoga e.d. Zijn natuurlijk geen probleem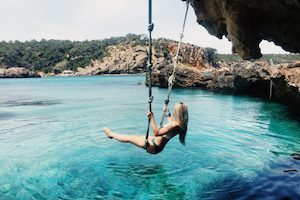 Algemene tips om beter te slapen
Ontdek wat jouw bioritme is
En probeer regelmatig slaapritme te ontwikkelen. Heel vroeg naar bed gaan of overdag slapen helpt alleen bij ziekte. Ga dus ongeveer op dezelfde tijd naar bed en sta op dezelfde tijd op. Laat dit ook in de weekenden niet meer dan 1 tot 1,5 uur variëren.
Voorkom een jetlag effect op maandag
Als je in het weekend je ritme helemaal verandert, heb je elke maandag het zogenaamde 'jetlag' effect' wat maakt dat je dan weer extra moe voelt. Vaak kost het enkele dagen voor je hiervan weer hersteld bent. Vooral pubers hebben hier last van.
Doorslaap problemen hebben vaak te maken met teveel stress overdag
Je wordt dan meestal tussen 3 en 4 uur 's nachts wakker en kunt niet meer slapen, je zit meteen 'in je hoofd'. Kijk wat jou zoveel stress geeft en probeer meer rust en ontspanningsmomenten overdag te creëren. Het helpt om een lunchpauze te nemen en even te wandelen.
Kwaliteit boven kwantiteit
Bij goed slapen gaat het niet over het aantal uren dat je slaapt, dus niet over de kwantiteit, maar over de kwaliteit. Kwaliteit heeft te maken met diepe slaap. Als je niet in je diepe slaap komt dan voel je je niet uitgerust. Hoe meer ontspannen je in slaap valt hoe gemakkelijker je in je diepe slaap terecht komt.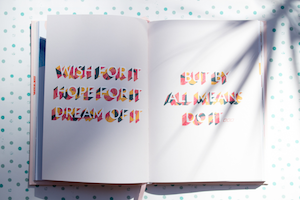 Acht slaap adviezen om je nachtrust te verbeteren
Als je veel piekert, probeer dan de ademtellen – meditatie toe te passen

Voor sommige mensen helpt het om een dagboek te schrijven voor het slapen gaan

Soms helpt het om dingen die je niet moet vergeten of die je bezighouden, op te schrijven voor je gaat slapen, dan kun je gemakkelijker ontspannen en loslaten

Als je echt niet kunt slapen of je wordt wakker en je kunt niet meer slapen, ga dan een half uur uit bed en drink wat kruidenthee. Probeer te ontspannen: lees bijvoorbeeld een boek of tijdschrift. Zorg dat het boek niet te spannend is, je kunt bijvoorbeeld een boek nemen dat je al een keer gelezen hebt. Ga na ongeveer een uur weer terug naar bed

Kijk niet steeds op je wekker. Vertrouw erop dat je meestal toch voldoende slaapt om toch de volgende dag te kunnen functioneren

Lichamelijke ongemakken of pijn kunnen het inslapen belemmeren. Probeer zo prettige mogelijk te gaan liggen, zorg voor een goed hoofdkussen en eventueel andere hulpmiddelen zodat je goed gesteund en ontspannen kunt liggen. Probeer het jezelf zo aangenaam mogelijk te maken

Als je moeite hebt met wakker worden, overweeg dan om een lichtwekker te kopen, je hebt lichtwekkers die 's avonds langzaam dimmen en helpen bij inslapen, en in de ochtend langzaam aangaan zodat je rustig wakker wordt. Door het licht stijgt je lichaamstemperatuur, je dromen, worden afgemaakt en je lichaam systeem bereidt zich voor op wakker worden. Let op dat er een goede lamp in zit (lumiere)

Pas de oefeningen toe uit het boek van wetenschapper Stans van der Poel, Chronische vermoeidheid nooit meer